Thorne Plumbing, Heating, and Air Conditioning, your professional Zanesville Ohio plumbing contractors, are here to make your life easier – at least where it pertains to plumbing problems. We've been in business for 50 years now, and we're more dedicated than ever to helping you resolve all of the frustrations that plumbing issues can cause.
The Most Common Plumbing Problems
The invention of plumbing was definitely a great one, but as with most other great inventions, it can still cause us trouble from time to time. From leaks to clogs, there's nothing that our Zanesville Ohio plumbing contractors can't handle. This list of common plumbing problems will help you decide if you can tackle the issue yourself or if you should utilize our Zanesville Ohio plumber services instead.
The Dreaded Bathtub Clog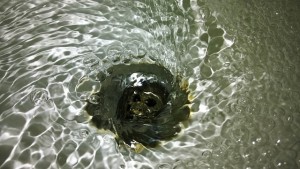 Ever jump in the tub to take a quick shower only to realize that your shower has suddenly become a bath? Yeah, we've all been there at one point or another, and it can be extremely annoying, especially if you don't have time to deal with it. These bathtub drain clogs are just a fact of life. There are things you can do to keep them at a minimum, but there's really nothing you can do to avoid them entirely. Here are a few tips on unclogging bathtub drains.
Placing traps or screens over the drain is the best way to avoid having your drain get clogged every time you get in the tub, but stray hairs will always get through. When they meet up with the greasy substances left behind from body oil and soap (soap scum) further down in your pipes, they cause bigger clogs that require bigger tools than a pair of needle nose pliers. Being the knowledgeable Zanesville Ohio plumbing contractors that we are, we take the guesswork out by using video drain piping inspection and locating to find and remove clogs that are deeper in the pipes.
The Annoying Leaky Faucet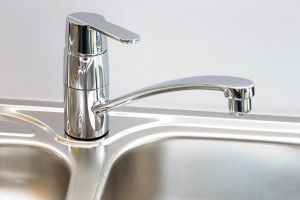 Drip. Drip. Drip. Drip. That sound is enough to make you pull your hair out, right? Well don't do that because then you'll have a leaky faucet and a clogged drain! Just give Thorne's Zanesville Ohio plumbing contractors a call.
As your Zanesville Ohio kitchen plumbing company, we're here to offer you advice as well as repair any issues you have with your kitchen sink plumbing. Though leaky faucets are not confined to kitchen sinks, this is a common area for them to appear. Luckily, most leaky faucets can be fixed with simple methods that you can do yourself. If you don't have the time or tools or just don't feel like it, give Thorne Plumbing a call and we'll fix that annoying leaky faucet for you.
Give us a call today for all your Zanesville Ohio plumbing services. As one of the premier plumbing companies in Muskingum County, we know that plumbing issues don't happen on a 9-5 schedule so we offer 24-hour emergency service as well. In addition to our plumbing repair service, we also offer plumbing installation.
Our Zanesville Ohio plumbing contractors license number is 32902.
Zanesville Ohio Plumbing Contractors – Thorne Plumbing, Heating, and Air Conditioning | Muskingum County OH
---