Plumbing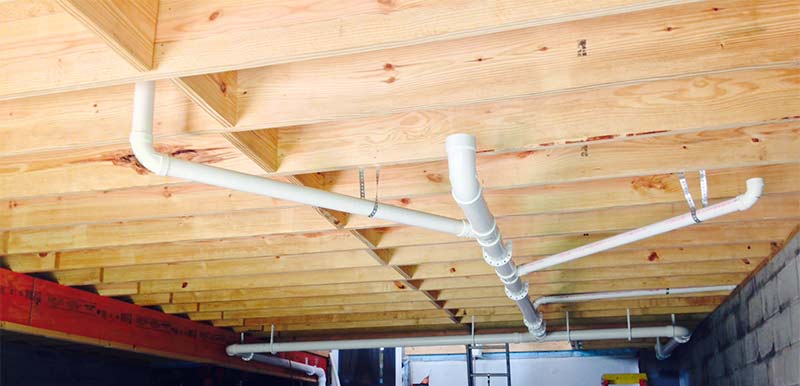 Our plumbing services include, but are not limited to: water and drain piping replacement; repair and replacement of faucets, toilets, sinks, disposers, bathtubs & showers; drain cleaning; video drain piping inspection and locating; gas piping repair and installation; and water heater replacement.
Did you know that you can prevent water damage before it has a chance to happen? You can do this by choosing Thorne Plumbing for fixture installation, sewer pipe installation, and all types of plumbing maintenance. Give us a call for more information.
Our professional technicians are knowledgeable in all aspects of plumbing and are here to help you in any way that we can. We're happy to sit down with you to go over all of your options and provide you with a free estimate.
Quality, Professional Service
Thorne Plumbing repairs and installs existing and new construction applications. By choosing Thorne, you can rest assured that your job will be completed by technicians who have the knowledge to complete your job effectively. Our Ohio license number is 32902.
Please browse our site to learn more about our products and services. If you have any questions or would like to schedule an appointment, feel free to contact us at any time. With over 49 years of plumbing experience, you will have the peace of mind that you deserve.
Our professional staff has all of the knowledge and training to get your job done right the first time. If you want reliable plumbing, choose Thorne Plumbing.
Don't hesitate! Give us a call today at 740-452-8217.