Have you found yourself in the unfortunate situation of needing Muskingum County kitchen sink plumbing? If so, give the experts at Thorne Plumbing, Heating, & Air Conditioning a call. We'll have your kitchen sink draining smoothly in no time.
Common Causes
The two most common causes of kitchen sink clogs are food and grease. If you've rinsed either, or especially both, down your drain, you're likely to find yourself requiring a Muskingum County kitchen sink plumbing professional.
Grease alone might not cause a clog if it's rinsed down with hot water, but any food rinsed down afterwards is likely to stick to it because grease will usually solidify again somewhere along the pipe's path. If you have a garbage disposal that has had grease dumped in to it, run cold water, not hot, in it to allow the grease to solidify and be chopped into smaller pieces. This way it will be washed down and out the drain in chunks instead of forming a greasy layer all the way down your pipes. Either way, your safest bet is to not rinse grease or food down the drain.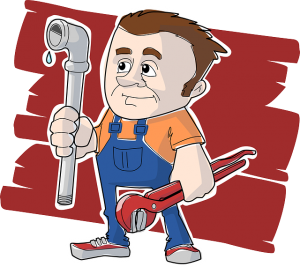 At Thorne, we don't just offer temporary solutions to your Muskingum County kitchen sink plumbing problems. We fix them right, and we fix them at the root of the problem.
Our Zanesville Ohio Plumbing Services Include:
Drain Cleaning
Video Drain Piping Inspection and Locating
Water and Drain Piping Replacement
Repair and Replacement of Faucets, Sinks, & Disposers
Gas Piping Repair and Installation
And More!
Clogged drains and pipes can really inconvenience an otherwise peaceful day, so if you've tried all the home remedies –cleaners, hot water, snakes– and your sink still won't drain, call the Muskingum County kitchen sink plumbing experts at Thorne Plumbing; we're here when you need us.
Muskingum County Kitchen Sink Plumbing – Thorne Plumbing Heating Air Conditioning Inc. | Zanesville OH
---