HVAC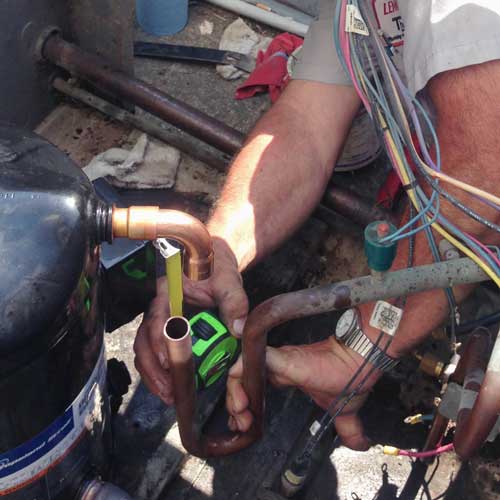 Our HVAC services include, but are not limited to: furnaces, hot water boilers, steam boilers, pool heaters, air-source heat pumps, geothermal heat pumps, mini-split heat pumps, split-system A/C equipment, and packaged rooftop equipment. Thorne Plumbing offers installtion of new HVAC systems, maintenance of existing HVAC systems, oil heat conversions, furnace cleaning, heating services, cooling services, ductwork installation, ductwork insulation, and more.
Our staff will always arrive on time, and we service most brands (call for details). We always offer a free estimate and most jobs are installed within 7 days of a work order.
Personal Service, Local Pride
We are proud to be a locally owned and operated business, and we strive to meet your satisfaction because that determines our reputation. We want all of Thorne Plumbing customers to be our customers for life, so we always go the extra mile to give you exceptional service in a timely manner. Thorne Plumbing offers existing repair and new construction HVAC applications. Our professional staff has the training and knowledge to get your job done right. Our Ohio license number for HVAC is 32902, if you'd like to check out our credentials.
No job is too big or small for Thorne Plumbing! We're ready and waiting to meet with you to discuss all of your HVAC options. If you want to choose a professional team who knows plumbing, heating, ventilation, and air conditioning, call on the experienced technicians at Thorne Plumbing.
Keep your HVAC in top shape with Thorne! Contact us today with any questions or for more information on our services by calling 740-452-8217!