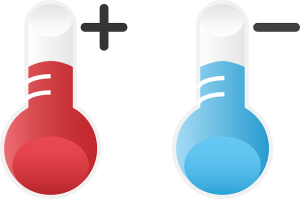 It's that time of year in Zanesville Ohio when heating and cooling services are in high demand. As the fall weather moves in and the temperatures transition from warm to cold, furnaces often need some tune-ups in order to work safely, properly, and efficiently. Since this is an important and sometimes technical matter to tackle, let Thorne Plumbing, Heating, and Air Conditioning take care of it for you!
At Thorne, heating and cooling services are our specialty. You can feel confident that our trusted, dedicated technicians will get the job done right. We are locally-owned and -operated and being on time and doing quality work are top priorities for us. Our reputation is determined by our service to you, so we strive to be the very best in every aspect of what we offer.
Located in Zanesville Ohio, Thorne Plumbing offers the following heating and cooling services:
Installation of New HVAC Systems
Maintenance of HVAC Systems
Oil Heat Conversions
Heating Services
Cooling Services
And Much More!
Thorne understands that heating and cooling services are not at the top of most people's favorite-things-to-deal-with list. When the cold weather sets in, people just want to flip the switch on their thermostat and have their furnace working properly. That's why our courteous, dedicated professionals do what they do. We're here to make your life simpler. You can trust our service; you can trust our experience; you can trust Thorne Plumbing, Heating, and Air Conditioning to manage all of your heating and cooling services in Zanesville Ohio.
Call Thorne Plumbing in Zanesville Ohio at 740-452-8217 or 888-452-8217, and let us give you your free estimate today!
Heating and Cooling Services – Thorne Plumbing | Zanesville OH
---