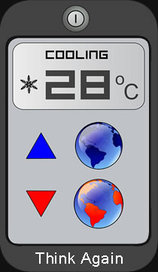 Furnace Repair Zanesville Ohio – Thorne Plumbing Heating and Air Conditioning
When it comes to furnace repair Zanesville Ohio residents trust Thorne Plumbing, Heating, and Air Conditioning to get their homes back up to a comfortable temperature. You shouldn't be cold inside when it's cold outside, so let the trusted professionals at Thorne repair your furnace this winter.
Actual furnace repair requires an expert to come in and assess the problem. Although there are some minor fixes that don't require a professional, certain elements of a furnace can be dangerous for the average person to try and tackle on their own.
Some of these minor issues and fixes include:
Circuit Breaker – If the breaker for the furnace gets tripped, try switching the breaker back to the "ON" position.
Pilot Light – If the pilot light goes out, you won't get any heat. If you're comfortable doing so, relight the pilot light.
Air Filter – Air filters need to be changed every month or so during high-use months. If they become too dirty, your furnace can overheat and won't work efficiently. This is a very common furnace repair issue.
Thermostat – Sometimes a simple change of the batteries in a programmable thermostat is all it takes. Also, check to make sure the switch is on "HEAT" – though this might seem obvious, it's easy to forget or overlook when you haven't needed the air or the heat for a month or two.
If none of these fixes work for you, you will probably need the same furnace repair Zanesville Ohio residents have come to trust – and that comes from Thorne. We don't want you to try to fix anything you are not comfortable fixing. We are here for that. Our professionally trained and certified technicians are ready to make your furnace safe and efficient, so give us a call today.
Furnace Repair Zanesville Ohio – Thorne Plumbing, Heating, and Air Conditioning | Zanesville OH
---